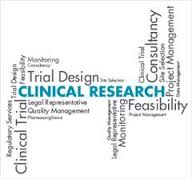 First in Human: the crucial importance of clinical trials
Discovery documentary First in Human gives an up-close look at how advances in medicine are made at the NIH Clinical Center
Three-part series airing in August portrays the hopes and setbacks of patients, doctors, and nurses seeking cures.
On August 10, Discovery premiered First in Human, a three-part documentary on the National Institutes of Health Clinical Center, providing an unprecedented, first-hand look at the successes and setbacks that are a part of developing brand-new medicines that may ultimately benefit millions worldwide.
Watch the documentary and you will better understand how a clinical trial is developed and, if the product is sucessfully developed, may help saves several lives.And you can be part of this life-saving process. Read more and watch the documentary.
Read the full article:
https://www.nih.gov/news-events/news-releases/discovery-documentary-first-human-gives-close-look-how-advances-medicine-are-made-nih-clinical-center
Source: NIH web site